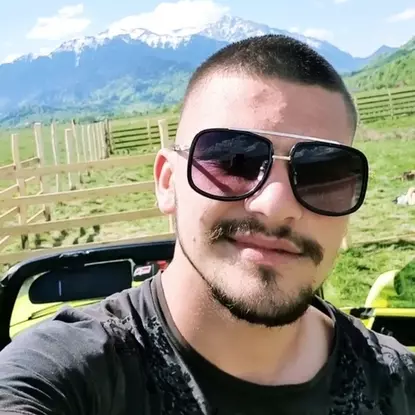 Eduardo, Man 24 y.o. from Constanța
validated by webcam
😎 Relationship
🤗 New friends
🥂 Dating
🌴 Vacations
I prefer to meet people face to face instead of talking in a virtual one. Let sincerity come first! You don't like me, put it aside! Preferably mature women!
Prefer sa cunosc persoanele fata in fata in loc sa vorbesc intr-una virtual. Sinceritatea sa fie pe primul loc! Nu ma placi, da-i mai de parte! De preferat femei mature!
Looking for a woman or couple from Constanța over 18 years old.